Want to learn some romantic French phrases? You've come to the right place! Follow along to discover how to flirt in French without making a major faux-pas.
We've all heard that French is the language of love, so it's only natural to want to learn the art of flirting in French. Sprinkling in a few cute French sayings while chatting with your date is a great way to get the sparks to fly! Plus, being able to casually switch from English to French will give you an advantage against other suitors.
Because the language is known for being beautiful, romantic, and poetic, there are plenty of French sayings to throw out. Whether it be cute and cheesy lines or ones that are extremely suave and debonair, the options are plenty. However, before using these flirty French phrases, you should know a little bit about French culture, especially if you're thinking of saying these phrases when you visit France.
25 Romantic French Phrases & Pick Up Lines
There are some important differences between French and American dating culture that you'll want to be aware of before learning these lines. For example, a kiss in France means that you are now an exclusive couple, whereas this may not be the case in America. So, don't be surprised if you initially find it hard to make romantic connections while galavanting through France.
Despite French being such a passionate language, French people are actually quite reserved. You must be mindful of how and when to use these phrases to avoid offending your crush. Some of the romantic French phrases we're going to explore are seldom used in the real world. Still, even outdated phrases are still worthwhile to learn since they can be used in funny or ironic ways! And, plus, you may even impress someone with your knowledge of the French language.
Check out this video to learn more, and then keep scrolling for more French pick-up lines!
Remember: the French, like many other cultures, prefer to be respected, and they want their partners to act natural. So if you find someone attractive, your best bet is to forget the cheesy pick-up lines and be yourself. There's almost nothing less attractive about a person than when they try hard to be something they're not. Don't be that individual. But enough about culture, here are our top 25 flirtatious phrases and sayings that will hopefully give you an inside look into the art of French seduction.
Est-ce que ton père a été un voleur? Parce qu'il a volé les étoiles du ciel pour les mettre dans tes yeux.
This is a classic French pick-up line that is rarely used unless you want to make someone laugh! It translates to, "Is your father a thief? Because he stole the stars from the sky to put into your eyes." Yes, it's cheesy, but sometimes cheesy lines can go a long way.
T'as d'beaux yeux, tu sais?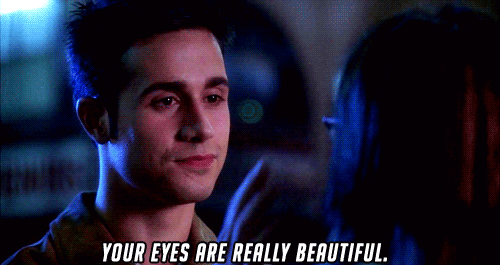 This romantic French phrase means, "You have pretty eyes, you know?" It's actually a famous reference from the French film, "Le Quai des Brumes." People go head over heels for lines from beloved flicks, so be sure to check out the movie to discover the perfect way to use this line! 
J'ai eu un coup de foudre!
In French, "le coup de foudre" literally means a strike of lightning, but it can also mean, "love at first sight." So this phrase is another way of saying, "I fell head over heels." Romantic French phrases like this one are sure to melt hearts and send that rush of excitement throughout the body.
Tu veux sortir avec moi?
https://giphy.com/gifs/online-ryan-would-9N5xRQYpopjFK
This phrase means, "Do you want to go out with me?" But be careful, as it can be used romantically or simply among friends! Trust us, the last place you want to be is stuck in the friend zone with no way of escaping.
Si on prenait un verre un de ces quatres?
Use this phrase if you want to invite someone for a drink. It literally means, "What if we grabbed a drink one of these days?" It's a simple, friendly question that can be delivered without hesitation.
Je t'apprécie.

The verb apprécier generally means "to appreciate (someone or something)." However when you use it in this way, it means "I like you" or "I have a crush on you." 
Tu me manques.
Contrary to what you might think, this phrase actually means, "I miss you"! It literally translates to, "You are missing from me." And is there anything better to hear from a romantic interest than that they missed you?
Embrasse-moi!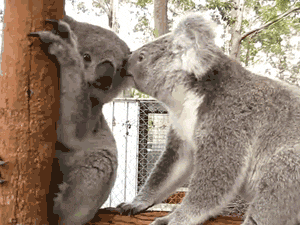 Simple, straightforward and to-the-point, this French phrase means, "Kiss me!" 
Je t'aime.
The verb aimer can mean either "to like" or "to love." But if you want to say "I love you" to your special someone, you'd use this phrase. 
Je suis tombé amoureux.
Has someone swept you off your feet? This phrase is how you say, "I fell in love," if you're a man. 
Je suis tombée amoureuse.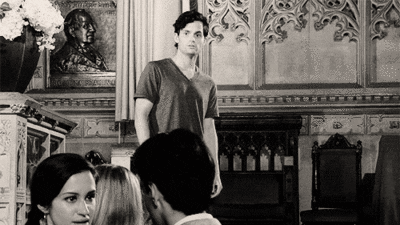 If you're a woman who's fallen in love, use this version of the above phrase.
Un beau gosse.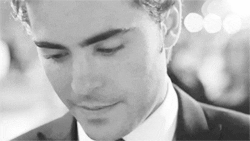 "Un beau gosse" is one of the cute French sayings you'd use to describe a good-looking guy, or "a hunk." The French use this all the time with their partners, or jokingly among friends.
Tu es beau.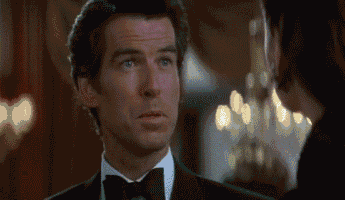 Simply put, "Tu es beau" or "T'es beau" means, "You are handsome." Saying compliments in French is an easy way to get someone's attention!
Une belle gosse.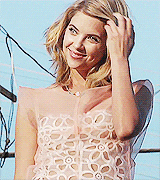 Similar to "Un beau gosse," this is a phrase to describe a good-looking girl.
Tu es très jolie.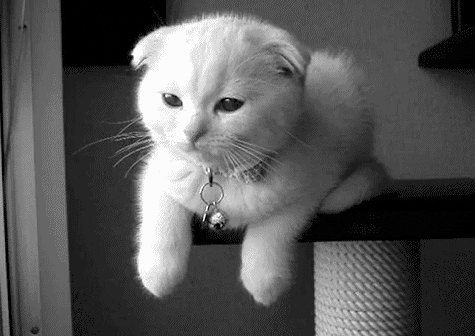 This is a phrase that can be said to a woman to tell her that she looks pretty.
Je te trouve belle.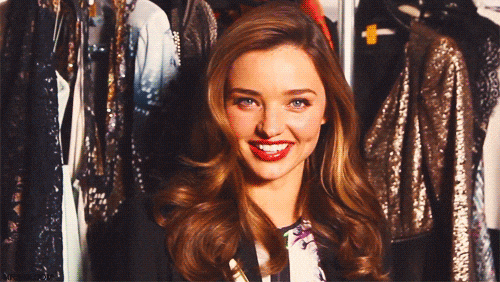 This phrase literally translates to, "I find you beautiful," and it's interchangeable with the one above.
T'es canon, toi!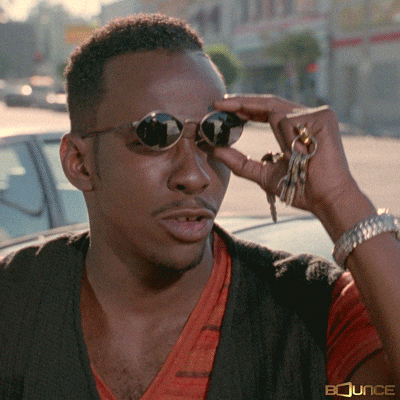 You can never go wrong with compliments in French. This expression means, "You're hot!" You can say it as a joke or when you really mean it, and it can be used for either a male or female. 
Mon amour.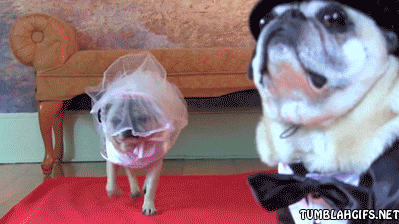 Use this phrase as a pet name for a partner, meaning "My love." This one can also be used for both men and women.
Mon chéri.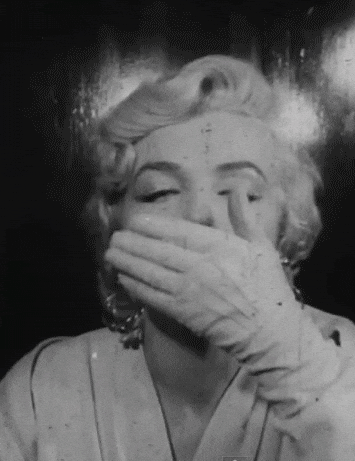 This is a cute saying for your male partner that means, "My dear."
Ma chérie.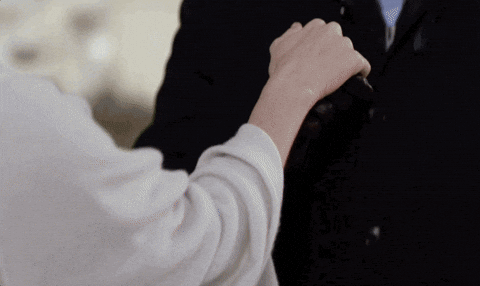 This version of the above pet name can be used for the special lady in your life.
Ma belle.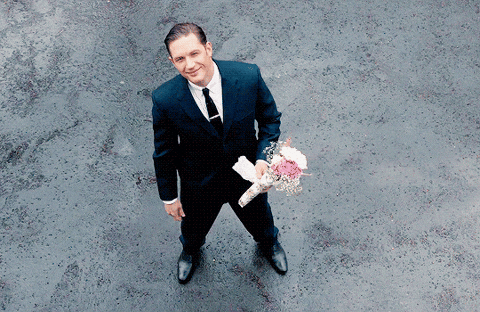 Another adorable name to call your girlfriend or wife, this phrase means, "My beautiful one."
RELATED: 15 French Greetings
French Pick Up Lines to Avoid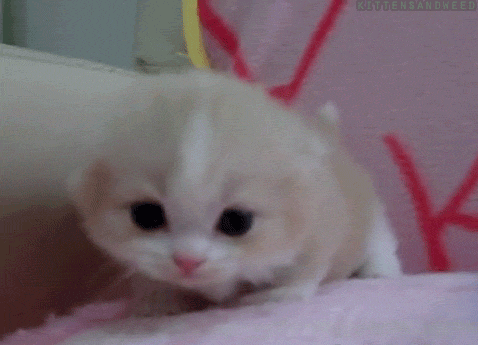 Even though there are plenty of great ways to flirt in French, of course, there are also some pick up lines that are downright cringeworthy. Unfortunately, you may still hear some of these phrases when you spend time in France or with French learners. You should avoid using these catcalls, but it's still good to be aware of their meanings!
Ma'moiselle!
This is like saying "Hey miss!" Oftentimes, it's yelled out while a woman is walking on the street, and it's not generally acknowledged.
Tu as un 06?
In France, cell phone numbers begin with 06 (and now 07). So when someone asks this question, they're asking if you have a phone number and hoping you'll give it to them.
Souris un peu.
Another common catcall meaning "Smile a bit," this is something French women generally don't like to hear.
T'es charmante.
"You're charming" is perfectly fine if you're on a date, but it's often something that is called out on the street, which women typically walk right past.
As with any new endeavor, learning romantic French phrases requires practice. Learn the correct pronunciation and say them with confidence. Saying words and phrases properly will help you win over any native French-speaker.
Do you think you have that certain je ne sais quoi? Whether you're interested in a handsome monsieur or a drop-dead gorgeous mademoiselle, using proper, romantic French phrases is a surefire way to put yourself on their radar. 
If you want to really nail these phrases like a native, the best way is to work one-on-one with a French instructor. Group classes are also a great way to practice your conversational skills. The good news is that with TakeLessons Live, you don't need to live in Paris to work with a fantastic French teacher. You can try out a fantastic French class online!
Do you know any other romantic French sayings that French learners should be aware of? Share them with us in the comments below!
Photo by amira_a